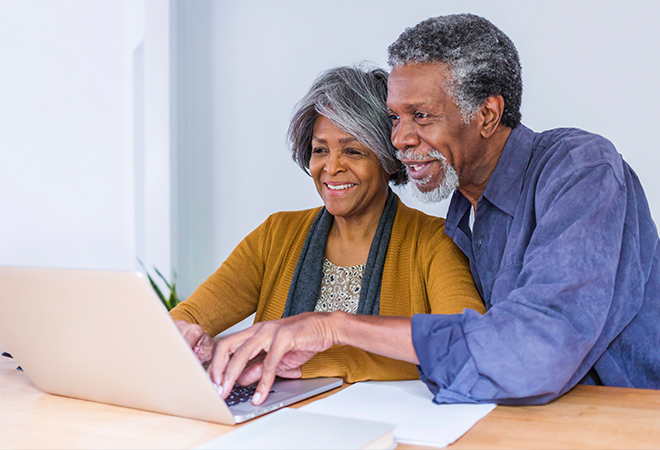 Wealth Management in Real Life
Wealth management is about real life, helping you address head-on the issues that have major implications for your and your family's future. In this new Digest feature, we're taking questions from our readers about their most pressing wealth management decisions.
HOW SHOULD USING THE STANDARD DEDUCTION ON MY TAX RETURN CHANGE MY APPROACH TO FINANCIAL PLANNING?
When changes as significant as the Tax Cuts & Jobs Act take effect, it can be a while before taxpayers understand their true impact. For many, that a-ha moment came when they filed their 2018 tax return and realized they are better off using the standard deduction rather than itemizing.
Statistics show that prior to the TCJA, 30% of taxpayers itemized their deductions, using expenses such as mortgage interest and charitable gifts to reduce the amount of income subject to tax. However, because of new limits on many deductions plus a big increase in the standard deduction, that number is expected to fall to roughly 10% – making those itemized expenses effectively worthless from a tax standpoint for the vast majority of taxpayers.
Given this shift, here are some tips on how you should view those expenses going forward and potentially maximize their future tax benefit.
GIVE MORE EFFICIENTLY Perhaps the biggest opportunity for planning is around charitable giving. Instead of giving small amounts to charity each year, bunching your gifts – accelerating or deferring them to get as much into one tax year as possible – may be the best strategy, allowing you to alternate between itemizing and taking the standard deduction. Donor-advised funds can also help facilitate a bunching strategy.
For taxpayers over age 70½, a qualified charitable distribution from an IRA can be an attractive strategy. While gifts to charity directly from an IRA aren't tax deductible, the withdrawal itself isn't considered taxable income. The net result – a tax benefit for charitable gifts for those who don't itemize.
REEVALUATE YOUR DEBT While the rules for deducting interest on a mortgage or investment loan haven't changed, if you're no longer itemizing, the effective interest rate on that loan is higher. For example, take someone in the 24% marginal tax bracket who pays 5% on their mortgage. With the benefit of the tax deduction, their effective interest rate is really just 3.8%. If they no longer itemize, that reduction is lost and the loan becomes that much more expensive. Borrowers might consider paying off those loans – especially those with high interest rates – earlier than planned.
REVERSE AN OLD STRATEGY Pre-TCJA, a common strategy was to pay the investment fee for managing retirement assets from a taxable account, making that expense potentially tax-deductible. With those and other miscellaneous deductions temporarily eliminated, the tax benefit of that strategy is gone too. Instead, investors should go back to paying IRA fees from the retirement account – they'd pay the same expense but with IRA dollars that haven't been taxed.
---
Do you have a question for our wealth management experts? Ask us at digest@rwbaird.com, and your question might appear in out next issue.